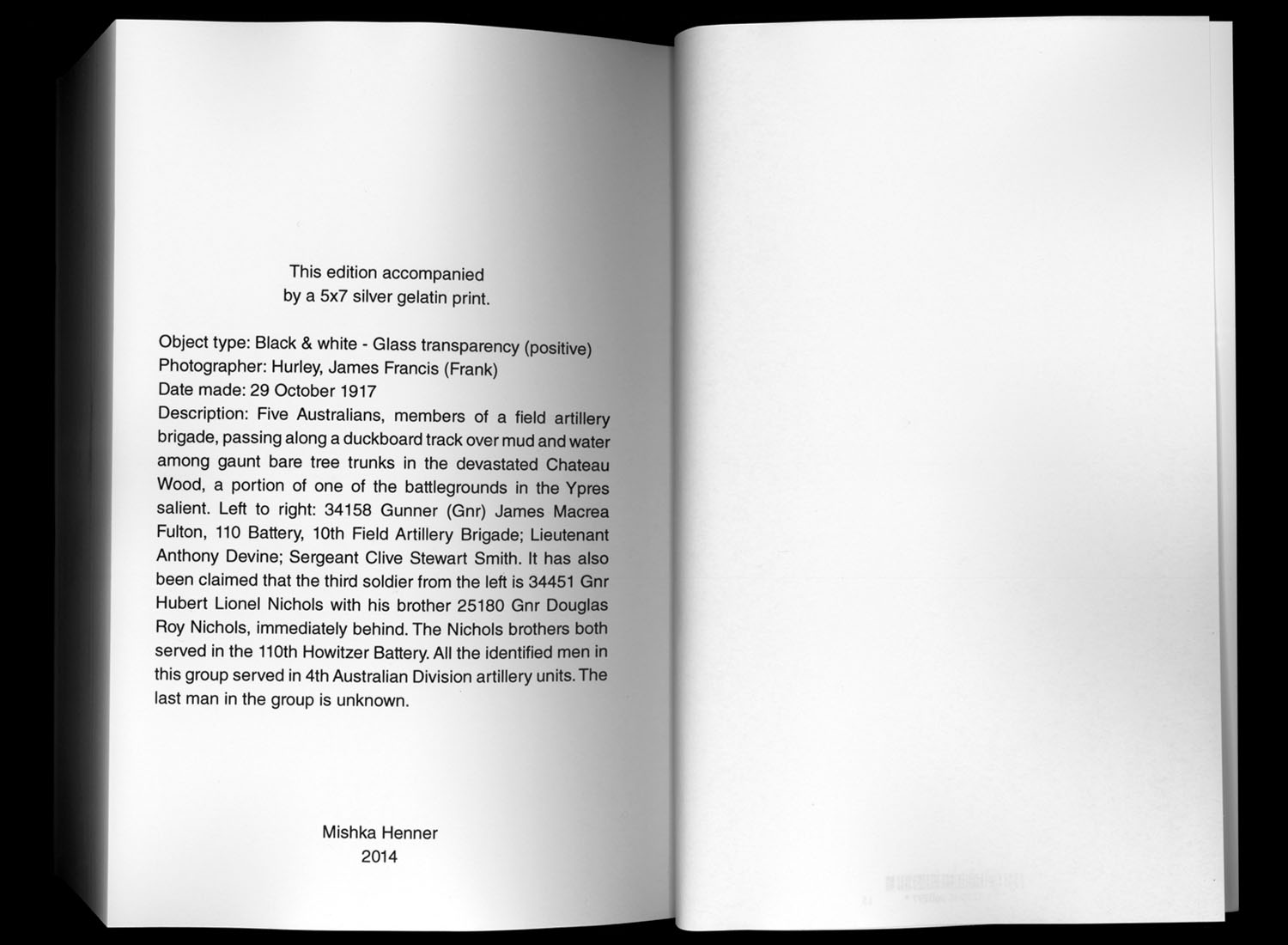 _IMG01 Australian-troops-passing-014.jpg, 2014 Softcover book 5.5x8.5 inches (13.97x21.59cm), 740 pages
Edition of 97, each book includes a 5x7 inch silver gelatin print.


_IMG01 presents the code of a photograph taken by James Francis (Frank) Hurley on the 29 October 1917. The picture shows five Australians, members of a field artillery brigade, passing along a duckboard track over mud and water among gaunt bare tree trunks in the devastated Chateau Wood, a portion of one of the battlegrounds in the Ypres salient. All the identified men in this group served in 4th Australian Division artillery units.

The last man in the group is unknown.

_IMG is a new series of limited-edition books presenting the digital binary data of historical photographs as literature. Each book includes a 5x7 inch silver gelatin print of the corresponding photograph, housed in a protective sleeve.