Fifty-One US Military Outposts, 2010
Softcover print-on-demand book, 10x8 inches (25×20 cm), 106 pages
Fifty-one archival pigment prints printed on 310gsm matt textured paper,
presented in a buckram covered clamshell box with a signed and numbered
fold-out map printed on newsprint Fifty-one archival pigment prints mounted to plinths
Prints 15x12 inches (38.1x30.5cm)
Portfolio 16x12.8x1.8 inches (40.5x32.5x4.5cm)

Order book here.


Overt and covert military outposts used by the United States in fifty-one different countries across the world. Sites located and gathered from information available in the public domain, official US military and veterans' websites and forums, domestic and foreign news articles, and official and leaked government documents and reports.





---
Trailer

---
---
Installations
---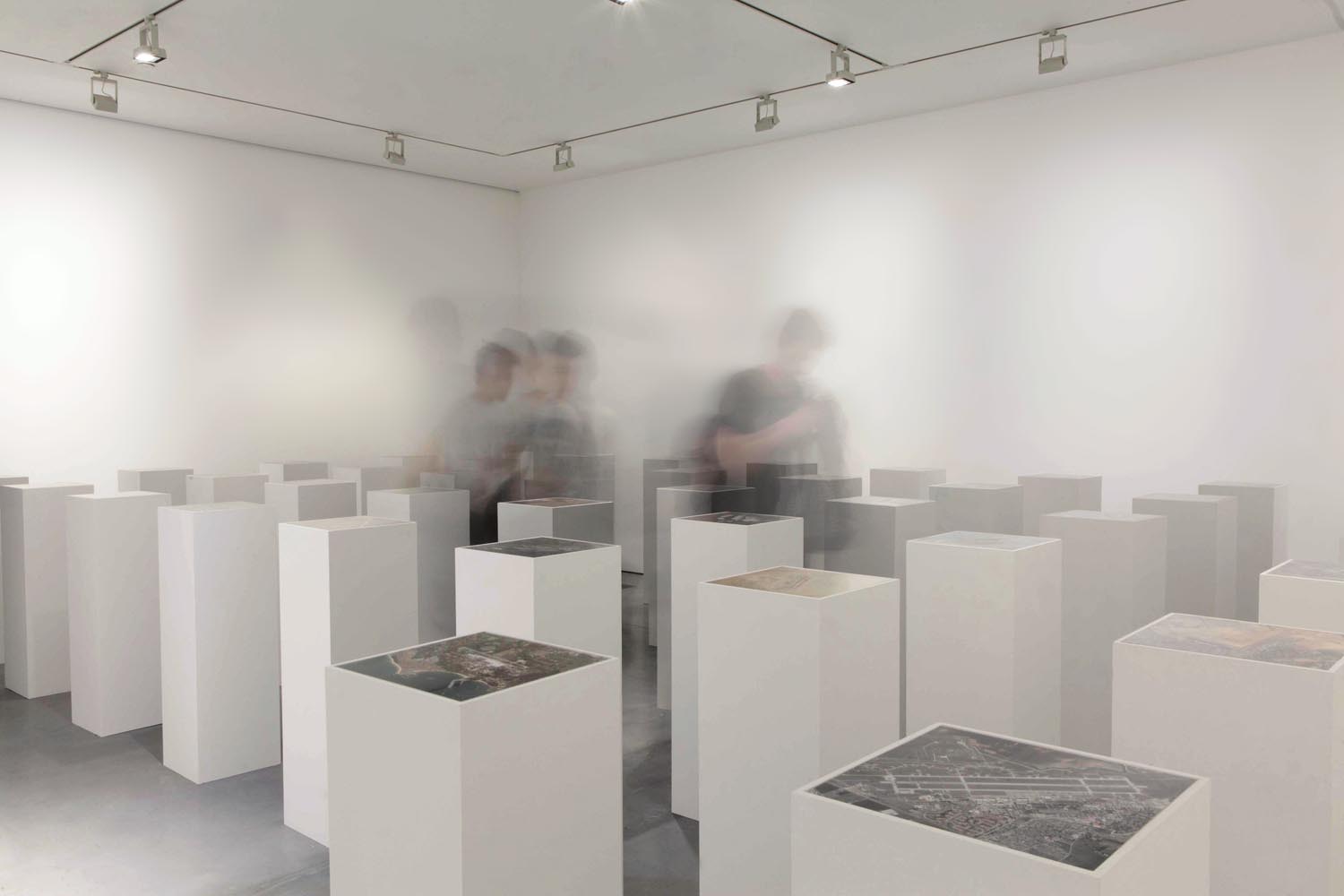 Fifty-One US Military Outposts at Carroll/Fletcher, London, Grundy Art Gallery, Blackpool, and Orebro Kunsthal, Sweden.

---
Mentions
---
Mishka Henner Uses Google Earth as Muse, Philip Gefter, New York Times
Mishka Henner and Jill Orr Performing to the all-seeing eye, Helen Vivian, Artlink
Mishka Henner: Bouncing Off Satellites, Falling to Earth, Dan Rule, Vault
Mishka Henner: Black Diamond, Fatema Ahmed, Icon - 2014
Black Diamond, Louise Benson, postmatter
Black Diamond – Mishka Henner, George Vasey, Photographers' Gallery Blog
Mishka Henner on Lies, Leaks and the Commodification of Life, Blouin Artinfo
War, Technology, Distance, Paul Wombell, British Journal of Photography
Centerfire Feedyard (2013) by Mishka Henner, Financial Times
The Fine Art of Spying, Ellen Gamerman, Wall Street Journal
Feed Lots, Nicola Twilley, Edible Geography
Mishka Henner: Open Eye Gallery, Sarah James, Frieze, June