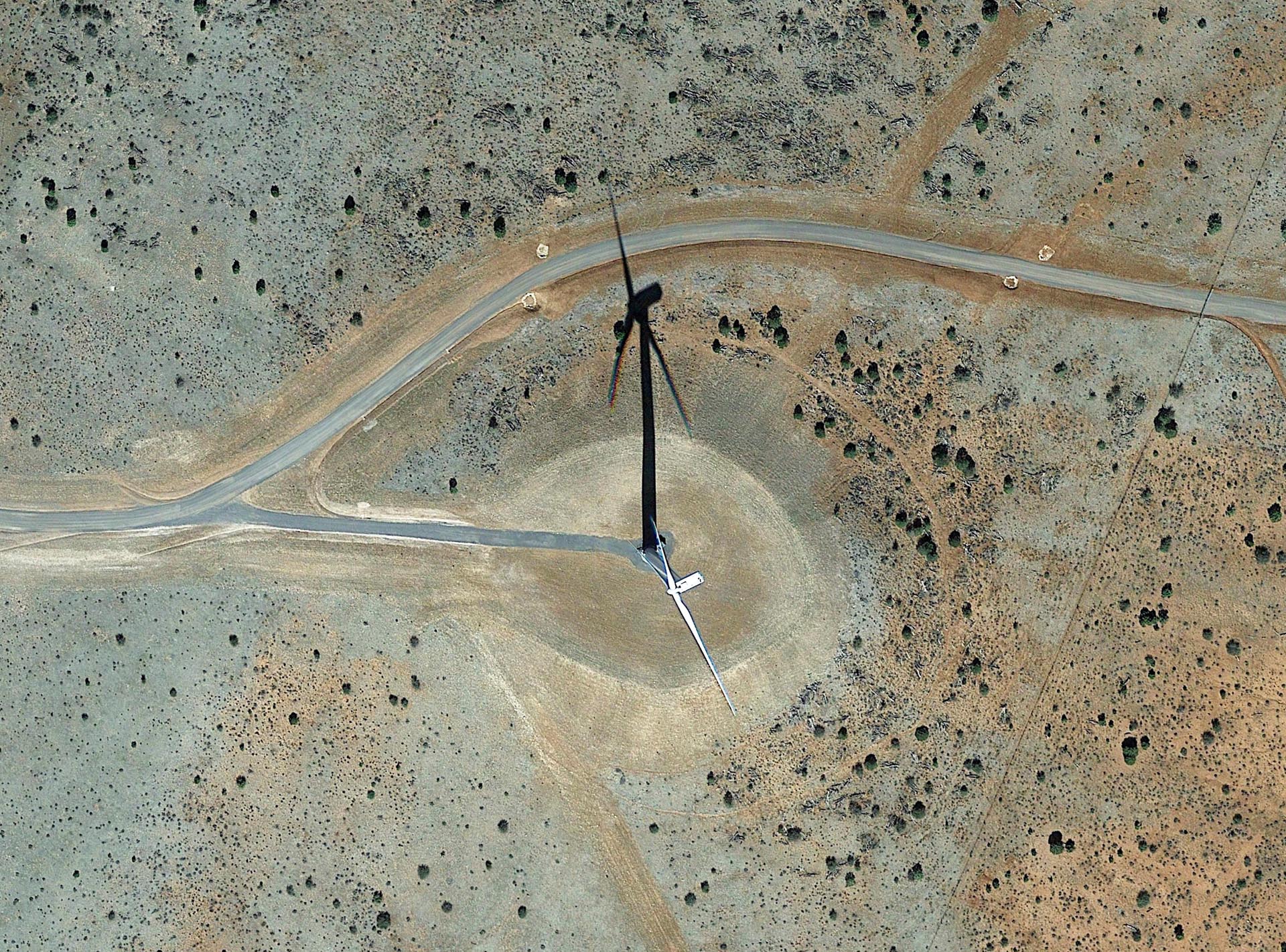 Perrin Ranch, Coconino County, Arizona & close-up

Turbines

2017-18
I've always been fascinated how power and the energy industry manifest themselves in the landscape. Wind turbines are strikingly beautiful feats of engineering and what they do is beautiful too; harnessing a constant and invisible earthly resource.

Since producing Fields and Feedlots in the early 2010s, thousands of wind farms had appeared across America that weren't there before. These turbines are a very human response to climate change and a clear reflection of our civilization's attempts to find better, more sustainable ways of producing energy.

At first, the series appears abstract with landscapes full of texture and colour but I like to think there's a rhythm to these images too. I decided each would have just one turbine in the centre of the frame which would hang adjacent to nearby turbines in the same arrangement as in the physical landscape. How they're arranged on the wall is therefore a reflection of how the winds blow.



Archival pigment prints on Dibond, white aluminium frames.
31.6x40.6cm (12.5x16 inches)
List of works
Meadow Creek Wind, Bonneville County, Idaho (2017)
Montezuma Wind, Solano, California (2017)
Ocotillo Wind, Imperial County, California (2017)
Perrin Ranch, Coconino County, Arizona (2018)
Macho Springs Wind, Luna County, New Mexico (2018)
Nine Canyon, Benton County, Washington (2018)
Intrepid Wind Farm, Sac County, Iowa (2018)
Ocotillo Wind, Imperial County, California & close-up
Montezuma Wind, Solano, California & close-up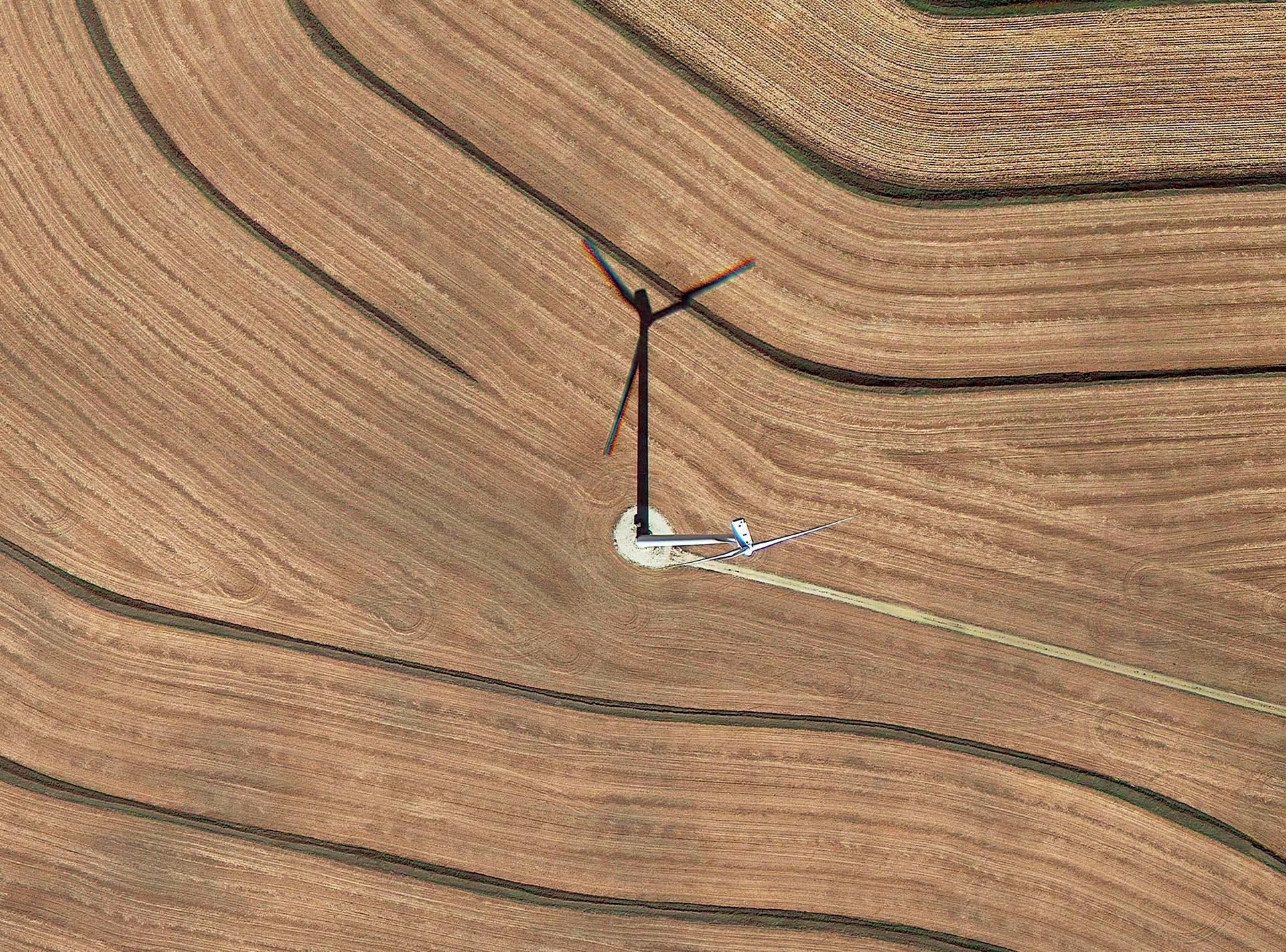 Intrepid Wind Farm, Sac County, Iowa & close-up

Meadow Creek, Bonneville, Idaho & close-up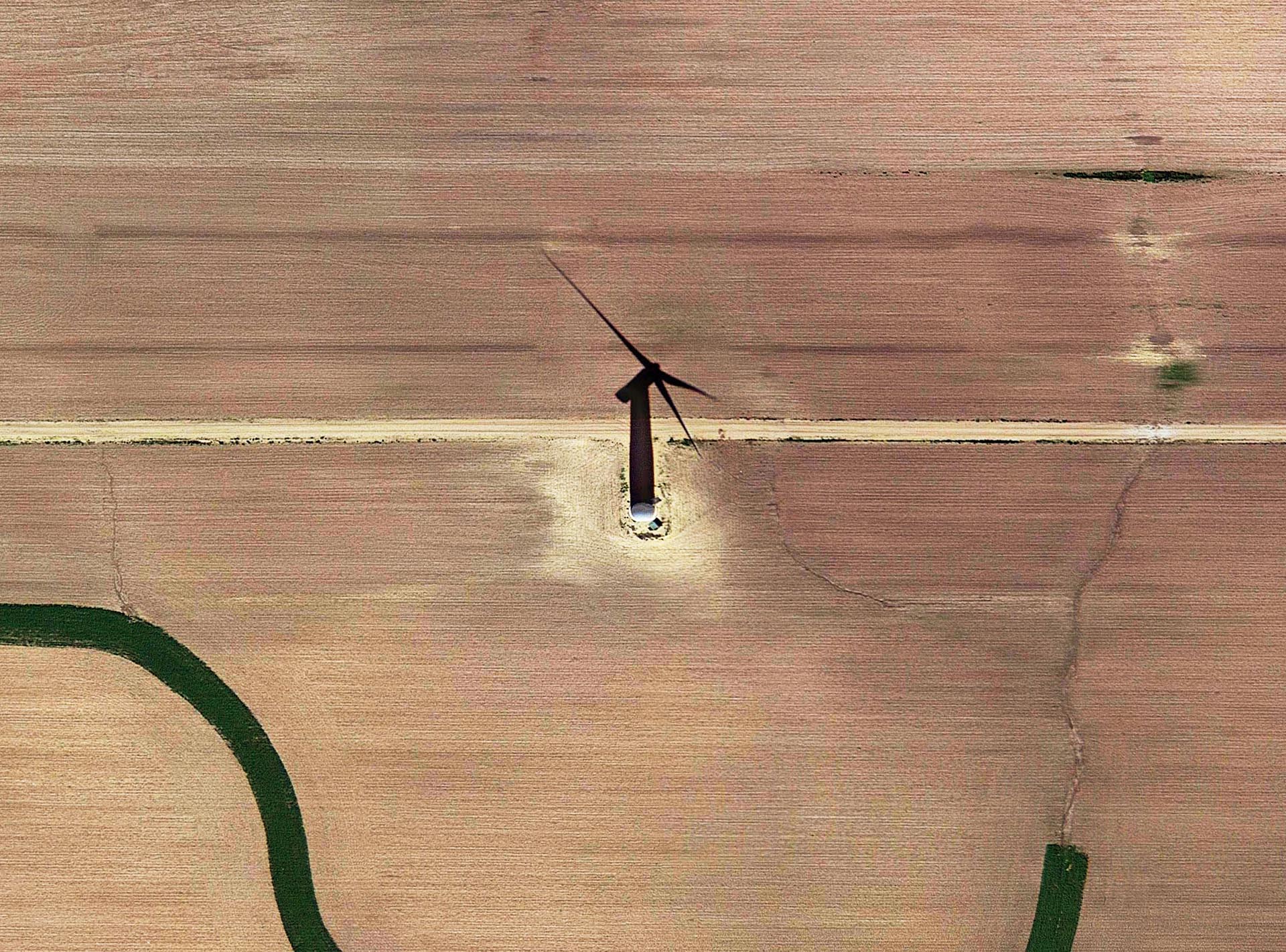 Camp Grove Wind Farm, Illinois & close-up