---
Field (North Ward Estes, Ward County, Texas (2013)
---
Fields, 2012-2013
Various dimensions and materials, site specific installations.

US oil fields photographed by satellites orbiting Earth. Each print is composed of hundreds of high-resolution satellite images of each location stitched together.
"We now see the world through the filter of Google Street View, Google Maps or Google Earth: these programmes, launched by the web giant around 10 years ago, enable us to fly over our planet. Field by Mishka Henner consists of an assemblage of very high definition satellite photographs, which are freely available on the Internet. The image stretches over 13 metres in length and appears at first glance to be an abstract, geometric painting; yet on looking more closely, you realise that these are oilfields. They are located at the centre of the United States, a region that has fed Americans' ever-growing energy needs for around a century. The territory extends over 96 km2 and consists of 935 producing wells and 440 injecting wells, although they are no longer all active. To extract the oil, 9,200 million litres of carbon dioxide are injected into the ground each day. In his view, this territory represents both a cultural and an industrial landscape."
From
Field, Musee des beaux arts, Le Locle.
---
List of Works
---
Levelland Oil Field #1, Hockley County, Texas (2012)
59x102 inches (150x258cm) / 59x34 inches (150x85cm) / 102x177 inches (258x450cm)

Levelland Oil Field #2, Hockley County, Texas (2012)
59x102 inches (150x258cm) / 59x34 inches (150x85cm) / 102x177 inches (258x450cm)

San Andres Oil Field, Hockley County, Texas (2012)
59x102 inches (150x258cm) / 59x34 inches (150x85cm) / 102x177 inches (258x450cm)

Natural Butte Oil Field, Uintah County, Utah (2013)
59x102 inches (150x258cm) / 59x34 inches (150x85cm) / 102x177 inches (258x450cm)

Cedar Point Oil Field, Harris County, Texas (2013)
59x102 inches (150x258cm) / 59x34 inches (150x85cm) / 102x177 inches (258x450cm)

Kern River Oil Field, Kern County, California (2012)
59x102 inches (150x258cm) / 59x34 inches (150x85cm) / 102x177 inches (258x450cm)

Vaquillas Ranch, Webb-County, Texas (2013)
59x102 inches (150x258cm) / 59x34 inches (150x85cm) / 102x177 inches (258x450cm)

Wasson Oil and Gas Field, Yoakum-County, Texas (2013)
59x102 inches (150x258cm) / 59x34 inches (150x85cm) / 102x177 inches (258x450cm)

Field (North Ward Estes, Ward County, Texas (2013) 59x512 inches (150x1300cm)

Levelland Oil Field, Hockley County, Texas (2013) 106x157 inches (270x400cm)



---
Installations
---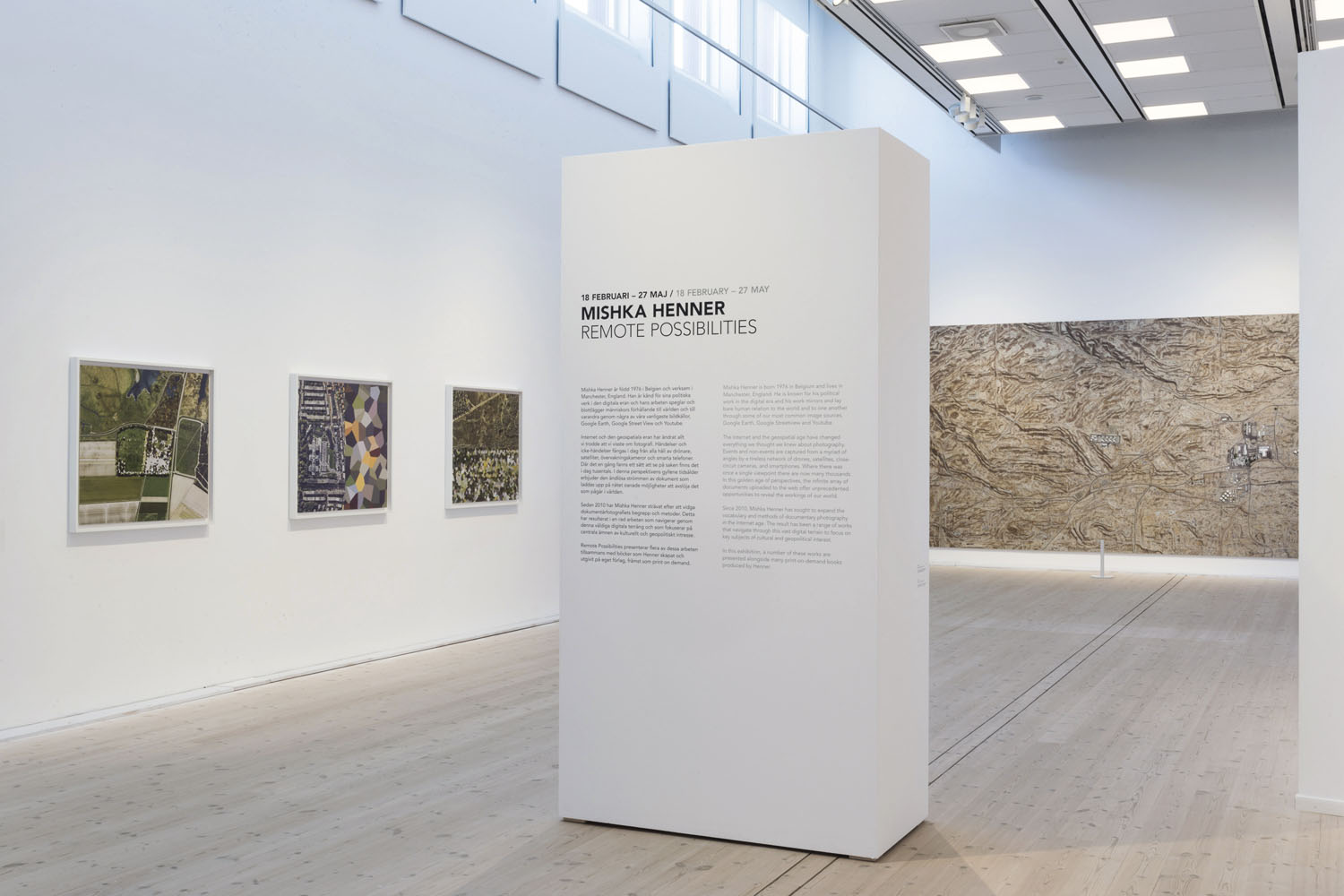 ---
Mentions
---
Edges of the Experiment (2015) Marie-Jose Jongerius, Fw: Books
Landmark: The Fields of Landscape Photography (2014) William Ewing, Thames & Hudson
Civilization: The Way We Live Now (2018) William Ewing & Holly Roussell, Thames & Hudson
Drone: The Automated Image (2013) Paul Wombell, Kerber